A MESSAGE FROM ALBERT J. RIZZI
Each of us in one way or another has a blind spot in our lives. When I first came to be blind, I found I was forever running into literal and virtual walls—dead ends that blocked my assimilation into the blind community and hindered my participation in mainstream society. Without my sight, not only did the world become invisible to me, but I learned how it felt to be unseen.
So My Blind Spot was founded. My Blind Spot is a place where people of all visual abilities can come together and gain a clear view to independence, empowerment, and inclusion. It is our hope to be not just a resource, but a force that empowers individuals and society as a whole: one spot where people of all visual abilities can find answers and support.
Peace and to be continued…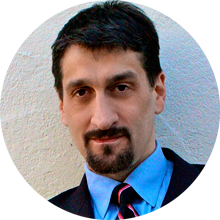 Founder of My Blind Spot
LATEST ARTICLES
Together we make all the difference
The AccessAbility Works Podcast
AccessAbility Works is a podcast that explains authentic digital inclusion —ensuring that organizations' digital offerings, websites, mobile apps, and work environments are accessible and usable to people of all abilities– and why it makes sense in the modern business world.