January 2nd Update
GoFundMe has generously donated $1,000 to help Rhea as part of its "Gives Back" program! On behalf of her and the entire My Blind Spot team, I offer GoFundMe sincere thanks and gratitude for its generous contribution.
Right now, Rhea is in the hospital and receiving the treatment she desperately needs but there's still more to do. If you haven't yet, you can still help her with a contribution in any amount. Any further donations are greatly appreciated.
Thank you one and all, and Happy New Year!
December 28th Update
Thanks one and all for your greatly appreciated generosity. Treatments are scheduled to begin in a few days and we are at 10% of our goal. We are asking you to keep Rhea in your prayers and the holiday spirit in your hearts and help Rhea ring in a happier and healthier 2019!
Rhea, one of My Blind Spot's wonderful team members, needs our help in her battle with Lupus. This disease may have taken her eyesight, but it has not taken her positivity. Rhea has worked as a digital accessibility tester for My Blind Spot for just over a year, and has made a profound impact on our organization and each and every team member. And now – as a team – we come together to help Rhea in her time of need. We simply cannot do this alone, though. Our team has sent her all the funds we can each spare, but it's just not enough. We need to raise $25,000 so Rhea can receive the medication and care which will put her on the path to regaining her health.
In this season of giving, we humbly ask you to join us and give whatever you can – large or small – to help a fantastic person afford the medical treatment she needs.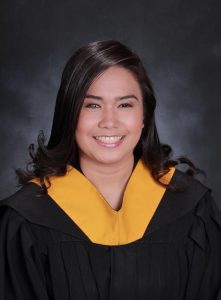 A personal message from Rhea
I am Rhea Althea Guntalilib, diagnosed with Systemic Lupus Erythematosus since 2006. This auto immune illness has drastically changed my life. A decade ago, it took away my eyesight from me. In spite of being blind, I fought the odds and tried my best to live a normal life. I thought I was doing fine, but 2016 came and there I had yet another major flare which almost damaged my kidneys. But God is good, it was another battle that I managed to surpass. I resorted into different treatment approaches, both conventional and functional medicine perspectives just so I could achieve the optimal health that I've been longing, and I can proudly say that I'm getting there.
Sadly, another road bump came in the way, due to all the medications that I went through for the past 12 years, steroids in particular, my body is now dealing with all the bad consequences. I've been on maintenance medications every single day for 12 years now. Prolonged use of those drugs have been one of the major causes of major fungal infections in different areas of my body.
Since October this year, we have been constantly trying to treat my eye and ear infections. I took oral medicines, used topical drops, but none of them worked. In fact, the infections are progressing. I have them in my nails now and in some other part of my body. This has alarmed my doctors and I was advised to go through a 6-week intravenous anti-fungal treatment, which would hopefully start on December 18, 2018. We did several tests and scans (head, chest and
abdomen) the past week and it turned out that the infection indeed lodged in the head part of my body. I have soft tissue densities and all my sinuses are inflamed. My doctors also found out that there is an inflammation in the inner part of my left eye.
The only way to address all of these infections is through an anti-fungal drug (Amphotericin B) which approximately costs Php10,000 per dose and it needs to be administered to me every single day for 6 weeks straight. The medicine alone would cost me half a million. On top of it, I need to be confined for the first week for all the other added tests such as Cranial MRI, cultures and other blood tests, and for the remaining 5 weeks, I'll be treated as an outpatient which means that I need to hire a private nurse to infuse the drug and rent a place near the hospital. I cannot afford to delay this treatment, for it was explained to me that as long as I have these infections, this would constantly trigger my Lupus disease.
This whole lupus journey had been physically, emotionally and financially draining for me and for my whole family. Since 2006, we have been constantly pouring out our resources for all the treatments that I needed to go through.
I'm positive that I am actually on my way to full recovery. I am honestly feeling much better as compared before that's why I am so scared to slide back and be terribly sick again. I hope you could help me, so I could finally beat these infections and achieve the optimal level of health that I badly wanted.
Giving up is not an option for me especially now that I've gone this far. I know that this new challenge is just another miracle from God waiting to unfold. I want to believe that I'm now on my darkest hour, for the dawn will soon break.